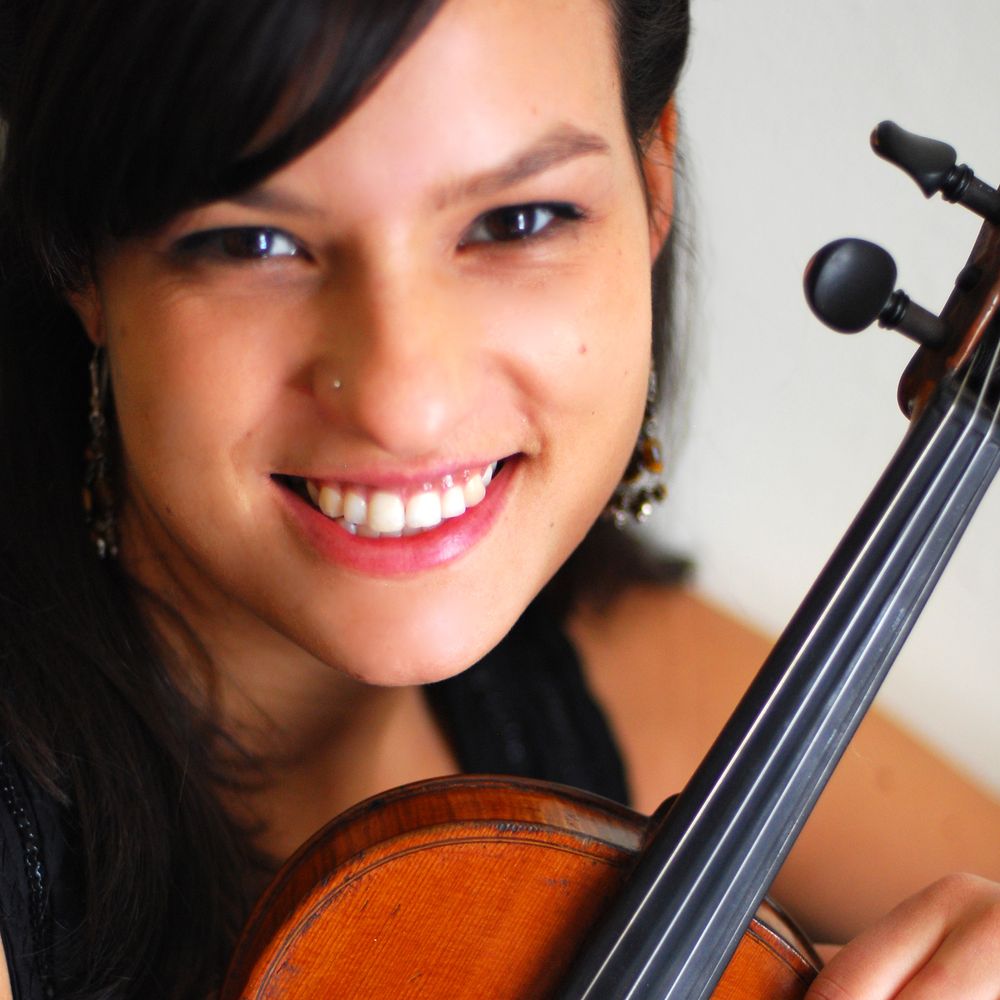 Celina Marie DiCecca
Owner - Fiddle & Piano teacher
Meet Celina Marie DiCecca. As the owner of Celina's Strings Studio, she knows the importance that music has in our daily lives. Music is everywhere. She believes that everyone should have the chance to learn a musical instrument. Celina has always had a passion for performing and teaching the violin. It is what she is meant to do. She has been playing the violin for over 30 years and has been teaching music for 20 of those years. Growing up in Hamilton, Ont brought her many opportunities to be involved in several ensembles and perform the style of music she loves best; fiddle music.
After graduating from the University of Western Ontario in Music Education, Celina established her teaching studio in 2010 in London, Ont. Since then, she has been teaching online and in person lessons and has had students from all across North America. In addition to owning and operating her own music studio, Celina is the creater and musical director for The Great Canadian Fiddle Show and as well as the monthly workshop and concert series,Toronto Fiddle Collective. 
To inquire about lessons with Celina please email info@celinasstringstudio.com
Tony Nesbitt-Larking
drums & guitar teacher
Meet Tony Nesbitt-Larking. Tony is a Juno-nominated multi-instrumentalist and vocalist, specializing in drums and guitar. He performs, records, teaches, composes and tours in a variety of styles and contexts.  
Tony has released 2 solo albums, 2011's self-titled, Tony Nesbitt-Larking, and 2013's Deep Space. 
Tony's musical education started with many years of private lessons on drums and guitar, and progressed to studies at the Etobicoke School For The Arts (Percussion Major), and Humber College (Bachelor of Contemporary and Applied Music). 
Tony has toured North America extensively, as well as Europe and Japan, and has played at many notable venues, including Massey Hall in Toronto, Bowery Ballroom in New York, and Paradiso in Amsterdam.
Tony has been featured on over 30 commercially released albums over the past 15 years, including Population - The Most Serene Republic (Arts & Crafts label), Flower City After Dusk - The Sole Pursuit, and While It's Still Light Out - Andrew Austin. 
Tony is currently teaching online drums, guitar, and theory lessons, and is working with various artists and groups when his schedule permits. He is also working on his 3rd solo album, his 1st drum instruction book, and his 1st drumming tips book. 
To inquire about lessons with Tony please email info@celinasstringstudio.com